Chris Fox
Web Development
Helping small businesses succeed on the web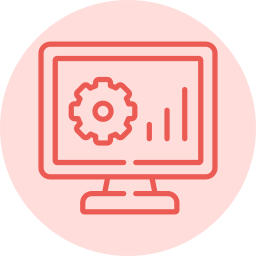 Delivering fast, responsive, and professional websites that prioritize user experience. 
Rank higher in search engine results and target visitors looking for your exact service.  
Before launch, you will feel confident in your ability to manage and update your site. 
I am a Bay Area Native. After college, I worked for an SF-based small business in e-commerce. I quickly learned that small business owners and employees must wear a "lot of hats". This provided me with invaluable customer service experience and the opportunity to manage a website. 
I loved the challenge of optimizing the website for user experience, conversions, and increasing traffic through SEO. 
I went on to UC Berkeley Extension to earn a certificate in Software and Web Development. From there I worked for Granicus, building websites for local government organizations. 
My unique background allows me to empathize with small business owners and help local small businesses succeed on the web. 
We asked Chris to create a subject-specific, thematic WordPress site. We told him we needed a quick turnaround. Well, he was faster than us! He turned around high quality work within a short period of time and made modifications as requested in quick iterative bursts. We'll definitely be working with him again in the future!
Chris did an exceptional job walking me through tweaks that I needed on our company website. He's professional, comprehensive and competent. Plus, he's caring, friendly and easily approachable. When time permits I hope to be working with Chris again to further develop our company website.
Chris was AMAZING to work with in every way! Chris came into a project that had been in the works but had stalled. He took charge of my project (web design) and got it over the finish line quickly and efficiently, which is just what I needed! Chris was also easy to communicate with. He was available whenever I needed him and assured me I could reach out to him at any time which I did. 🙂 Chris is an overall good guy who I hope to work with again. I really appreciate all the work and time he put into my project. I highly recommend Chris!"